Benefits of Clean 'n Scrub Service for outbuildings
Benefits of Clean 'n Scrub Service for outbuildings
Outbuildings: Poultry Barn Washing and Disinfecting

Clean 'n Scrub, mobile services, perfect for cleaning and disinfecting, your barns and outbuildings.

Using the power of high pressure steam, germs and years of grime and filth, take flight.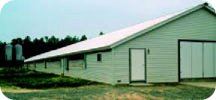 Benefits of Service

Hot water washing, is now a more mandatory service, in order to ensure that bugs, disease and viruses
are killed. This helps to stop any spread, between crops.



Hot water cleans much better and faster then regular cold water washing.
Example: washing cycles, washing your dishes, washing your laundry, even your hands.

Clean barn atmosphere helps allow the light to better reflect off of walls and ceiling
giving you better lighting for your work .

Brighter working, living environment = Better mood for you, your workers and your animals.



Inspectors are demanding that you need to keep up a clean, fresh environment for your animals,
Refusing to listen, will cost you a lot more than, doing the service.



Keeping a clean barn environment will help keep your product sanitary
and could possible save a portion of your crop loss.

If you save a few more of your animal lives, which could have been prevented by cleaning properly,
then our service essentially pays for itself.
So You Get


Better lighting


Easier to maintain clean barn


A Boost in moral and productivity


Help save livestock lives
- Inspectors demand it
and


You save both time & energy, over doing it yourself
Benefits of doing business with Clean 'n Scrub

The owner is of a farming background and understands the importance of timeliness,
attention to detail cleaning, importance of disinfecting, and hard work to get the job done.



We offer disinfecting spray, after washing the barn;
as well, our equipment gets disinfected, to prevent any barn diseases transportation.

We also come with total change of clothes, eliminating cross contamination.



Cash in on the price of reduce washing due to our efficient way of cleaning, (don't cut quality for price)
Clean 'n Scrub can can carry 1200 gallons of water to farms that can to get the Gallons Per Minute for washing,
so we can save you on down time, and you save on cleaning.

Receive more service at a better rate,
The more service you buy from Clean 'N Scrub the better price we can give back to you.
Repeat customers are rewarded

We are on call 24 x 7 with self-contained mobile service vehicles.


Check out the Before and After Photos of some of our Cleaning or Disinfecting Services



Poultry Barns



Farm Equipment

Download and Print Barn Cleaning Flyer PDF from March 2009 (front)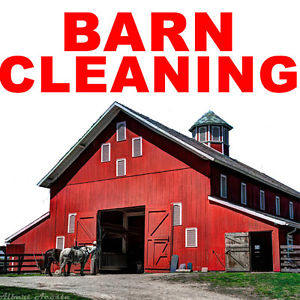 (reverse)


Check what our customer are saying about
Clean 'N Scrub
Click on Testimonials in the left Menu
Call for a quote today.
905.520.5844
or Complete our estimate request form
(Opens in Separate Window)