Testimonials
from some of our Clean 'n Scrub Customers: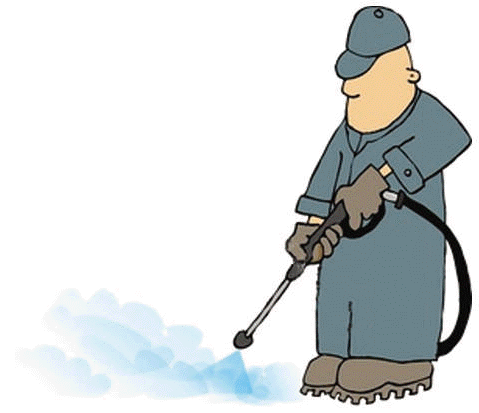 Clean N Scrub ...
Smithville Poultry- Ivan Devries I have a large farm with 80,000 sq feet located in Smithville. I got , ][Clean N Scrub], in to wash my two large barns, because the volume of work is too large to do the work in house. They also followed up with washing the exterior of my barn leaving it in a shine.
Mike Vandermeer We have been working with Clean N Scrub for the past few years. Historically the barns are washed down between each crop. This gives each new flock the best possible start up. Having Clean N Scrub team working with us saves us time and labor. This is especially handy when clean out time is shortened due to renovations or holiday time. Clean N Scrub's work is thorough and effective and the cost well worth the time and labor saved. We appreciate [Clean N Scrub]'s willingness to work with us in the way we find most efficient and as best as possible around our schedule.
At Freurehaven Farms Ltd, we like to start our birds in a clean environment where they can grow and mature to their full potential. We have hired several different companies to wash and disinfect the barn but were not always satisfied. Last fall, we hired "Clean 'N Scrub" and were more than pleased with the results. The barn was exceptionally clean, well disinfected and smelled fresh. Just as important, he followed up by washing and disinfecting his truck and equipment to prevent cross contamination between jobs. Josh is reliable and takes pride in the job he does. Quality service and job performance are well worth the extra cost. I highly recommend "Clean 'N Scrub"
<![if !supportLists]>

<![endif]> Ralph Freure, Wellandport, Ontario
Sunny Brook Farm
Top 3 Reasons Why I was Very Pleased with Clean N Scrub:
<![if !supportLists]> 1) <![endif]> They washed my barns the same way I would wash them if I had the time to do it myself,
and my equipment doesn't get damaged, that's important, equipment is expensive.
<![if !supportLists]> 2) <![endif]> When I seem to be in a tight spot for time, even though I have my own hot washing equipment,
I can rely on Clean N Scrub to get it done.
<![if !supportLists]> 3) <![endif]> I have been in the Kill Plant Business and know the importance of disinfecting.
I was very impressed with the application of Clean N Scrub's foaming disinfecting service
after they washed out my barns.
Also a very cost effective way to disinfect!
<![if !supportLists]>

<![endif]> Ken Holstein 905-765-5555 Caledonia, Ontario

"Gave me a free estimate, came in and did the work for less than the original quote, and my business looked fabulous after this service"
<![if !supportLists]>

<![endif]> Wally Zandberg, President of JCA

"Made use of the 24hr service and got Clean 'N Scrub to come in after store hours to do the work.
When I came to the store in the morning it looked brand new, what a relief and it was so convenient."
<![if !supportLists]>

<![endif]> Ed Scharringa, President of Dutch Mill Country Market

"We have a large chicken farm with 5 barns.
We had Clean N Scrub come in to power-wash our barns, and they did a GREAT job."
<![if !supportLists]>

<![endif]>786855 Ontario Ltd; Flamborough

"It used to take us all day to wash our barns- it was a lot of work!
Clean N Scrub's hot water washing cleaned them up in no time."
<![if !supportLists]>

<![endif]>Howcrest Farms; Haldimand